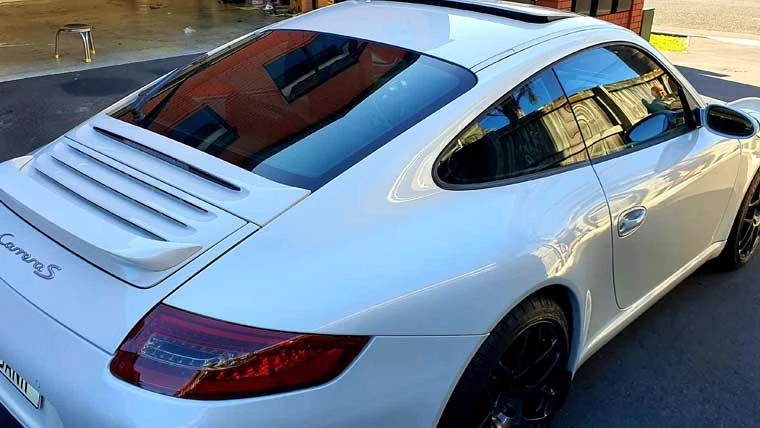 Why tinting your window is also good for your skin's health?
October 19, 2020
, By Admin
A car's window tint gives it a stylish and sleep exterior. The moment you see a car with tinted windows, you immediately are allured to its charm and wonder who would be driving the fancy car. Window tinting simply doesn't give a car a stylish look but also has many benefits. In case of an accident, a tinted window will not shatter as easily, it protects the car from being overheated and from the harmful UV rays, and it obscures the view inside the car which can help protect your identity and also protect your valuables in the car from strangers. Along with that, a tinted window helps keep the life of your leather seats last longer.
An important benefit of window tinting is how it protects your car from the heat and the rays of the sun. Along with helping the car from being overheated, what a quality window tint does is that it creates a barrier between you and the harmful rays of the sun. A continuous strong exposure to harsh sunrays can create issues for the eyes. The eyes can get fatigued with the sun's exposure. And harmful rays of which is known to lead to cataract. The ultraviolet rays are known to be hazardous to health. While they can cause the skin to discolor, or age faster, a continuous exposure to these rays can also lead to skin cancer or other skin diseases.
Along with your skin, a car's window tint can also help you take care of yourself in better ways. By not letting the car overheat, it is easier to regulate the body's temperature and keep it normal and hence avoid overheating. This will also help in cutting down the usage of the air-conditioning which in turn will help save you more money to begin with.
It is then not only important to have a good quality window tint just for the feel of a sleek looking car but also for your health.